I've been struggling lately with the whole "grass is greener on the other side" envy. I was feeling sorry for myself that a few of my friends are buying houses and decorating while we were trying to figure out how to cramp as much stuff as possible into our home that seems to have been taken over by the baby!
And we plan on having one more eventually… how?
Instead of continually driving my husband crazy and checking realtor like a hawk (knowing dang good and well we aren't moving in the next two-four years), I started cleaning.
Ya'll.
There's nothing like deep cleaning your house in Fall. Windows open, candle going. It's heavenly. And yes, I am nesting, but I also do this twice a year, every year! It just feel sooo good.
I also started finding and buying "cheaper" home decor to start spicing up our sweet home. I LOVE our home. I just sometimes need change.
So, here are some of my cute fall finds, just for you!
My go-to's: Target (duh), amazon (double duh), home goods/ TJ MAX, and Jane.com.
Finds:
Our landscaping still sucks, but this little cutie makes me feel better about how bad my flower looks!
We don't have a fireplace like I wanted, but this goes perfectly on our kitchen window that opens up to the living room.
Keith rolled his eyes hard core at this pillow. But, I just plumped it up and put it right next to my custom pillow with Bella and Tucker's picture on it… he seems to like the pumpkin spice one much better.
**jane.com updates their website every day and only leaves up the inventory for three days. So, while this pillow case might not be available still, but the link will take you to more cute ones they currently do have**
Luke and I got our turkey day gear ready!!! Again, Jane updates daily and only holds for three days but here are some cute ones that are currently available. Mine is a surprise for the photos that will be uploaded after Luke's first holiday!!!
My favorite new candle from TJ Maxx ($6). I LOVE walking around TJ Max for their home good section. I hate spending lots of money on things like candles but they have the cutest things for the best price.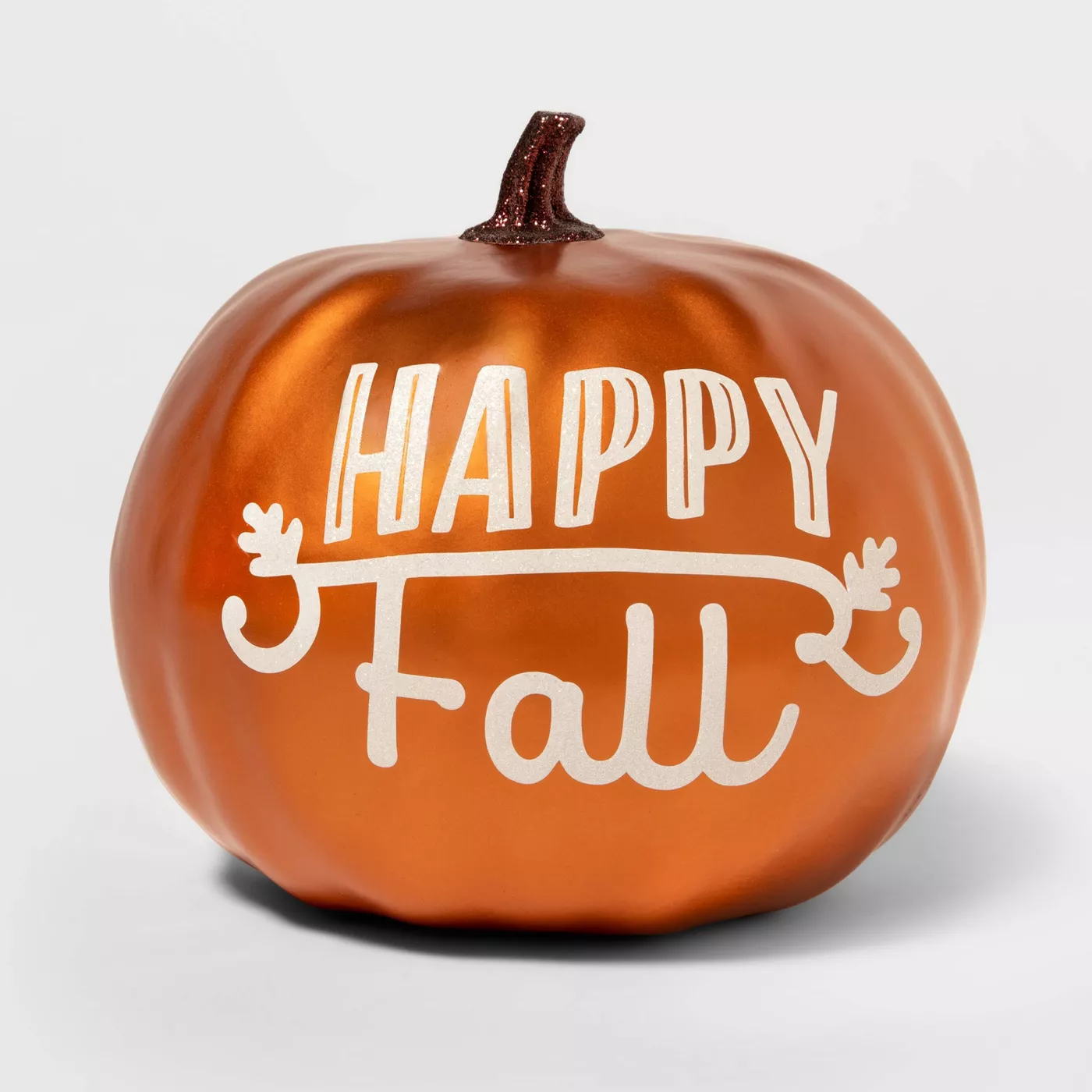 Please tell me there are more moms like me who would rather buy fake than remember to throw out a pumpkin AND spend the money every year for one to rot on your front porch… no? #noshame
So, there are my fall finds thus far!
Stay tuned as the guest bathroom and entry way are currently in the middle of a face lift all of their own! I'm hoping to have this project finished while on maternity leave but all you momma's can go ahead and laugh with me now.
**Contains affiliated links**