We are officially in count-down mode!
From original due date we have eleven days.
E L E V E N
These past 38 weeks have flown by!
We have been so blessed by so many people who already love our sweet boy more than words can say.
Since we are FINALLY done with the nursery I decided why not show it off?
Some of this stuff is custom made or found on swap shops, given as gifts, etc. so I tried to attach links with similar products on those things for you!
Crib:$100 used from a friend who barely used it!
Canopy: $18 amazon.
Sign: Hobby lobby
Rug: We got this as a gift. Locals, I believe you can find one at Smith-Caldwell!
Shelves: $20
Sock Monkey: Keith bought this for me after we found out we were expecting! It's one of my favorites from target.
Football: A shower gift. I found one similar on amazon!
Those two books are so important to me.
Love you Forever is the original my mom gifted my Grandma many years ago. Grandma passed it down to me, for Luke, and it makes my heart smile every time I look at it.
I wish you more is the "sign in" my Mom used for the shower she threw for us. There are so many sweet notes from so many people who love my Luke. The book makes me tear up, but the words from our loved ones makes me cry.
Glider: $140 from target! A baby shower gift from my Grandma
Sloth: Keith surprised me with this little guy from baby bliss! If you're in Saline County, give Morgan a call. She's AMAZING. I've loved every experience we've had with her to see our sweet boy.
Anyways, the sloth has our sweet boys heartbeat when you squeeze him. I'm in love with our "lazy Luke"
Blanket: I've actually had this blanket since Keith and I got married but never had a place for it in our house… now we do!
Play mat: $50 another baby shower gift from target!
 Toy chest:   $40 from amazon… they have all different animals too like crocodiles and foxes
Genie: We actually bought this off of facebook for $20!!
Dresser: A gift from CPW *all the heart eyes*
Changing pad:  $26 Target
Cover: gift! But here's a similar one from amazon
Pictures: The two hanging were from our first baby shower! All three are from Hobby Lobby
Sit up chair: Another goodie we bought when we bought the crib!
Storage:  $15 amazon
Boppy: $32 from target! But another gift from my sweet gym friend.
Clothes: Find you some really good friends people!
Here are some of the goodies we bought that weren't pictured!
Since we have a bar height table, we decided on doing away with a full on high chair and bought this guy instead!
One of our amazing friends from my childhood church saw that we needed a bassinet (after the rocker sleep-n-play was recalled). They gifted us with this guy! Not only does it match our high chair, it vibrates, swings, sings, and has stars that light up on the ceiling for our little man.
Here's to hoping both Momma and Luke get a good nights sleep.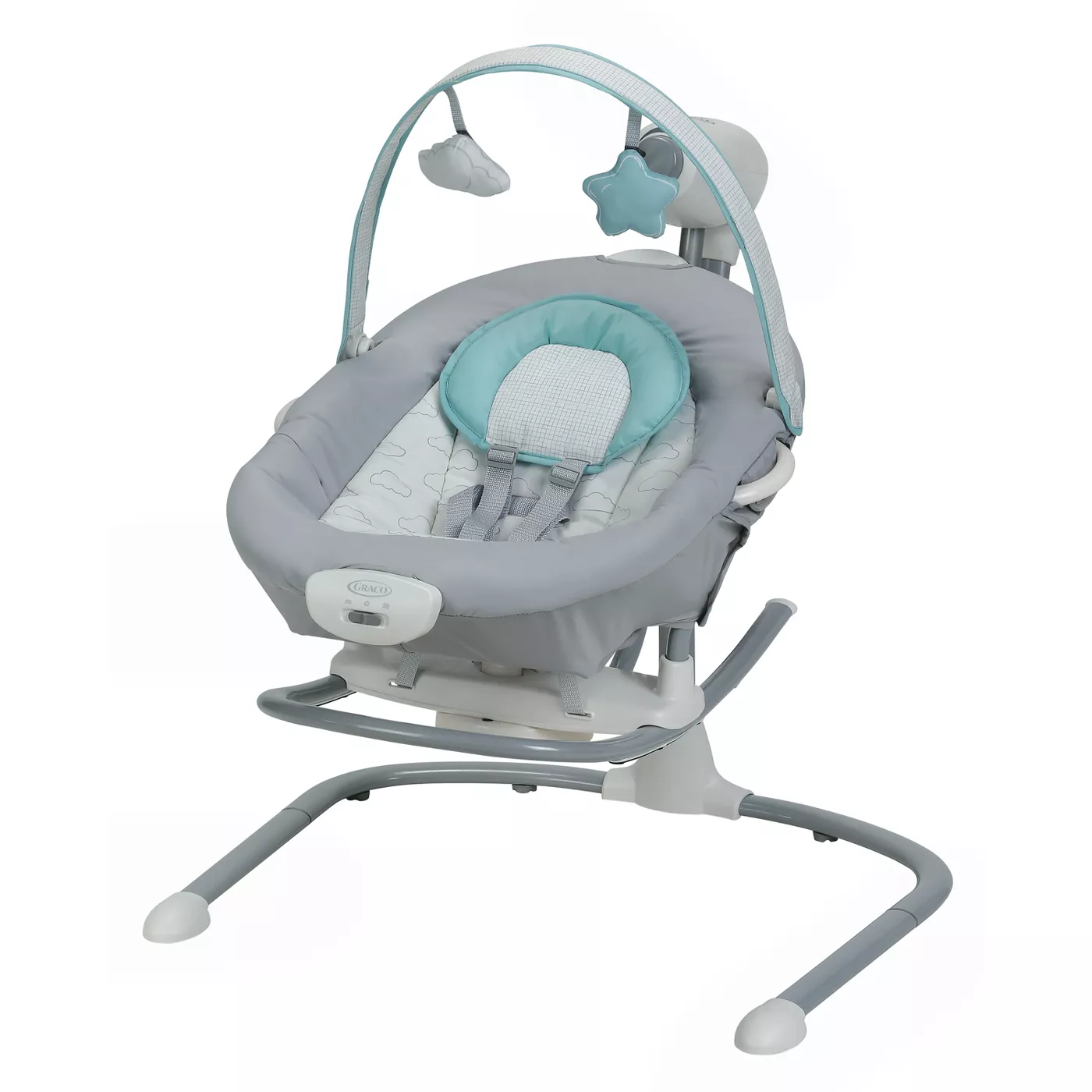 Our first real purchase for Luke because Keith was dying to get a project done! It's the two in one, swing/bouncer combo. I was really all about saving space when shopping for Luke, so anything that has multiple functions was a win for me!
My Luke,
These past nine months have flown by, and yet it sometimes feels like time is standing still. Half of me can't wait to finally hold you. To see your sweet face that I'm already in love with. To figure out just what it is I've been missing all these years without you. And a part of me is absolutely terrified. Am I ready? Do I have everything you need? Will I adjust to this new adventure? Will my body ever look half way normal again? Will I ache to feel you moving around like an alien again? The truth is, my world is about to change, forever. And I'm scared. I'm scared I won't be enough.
Sweet Luke, I don't know what our future looks like. But here is what I do know. You are loved. You are wanted. You have two parents who love each other and who want nothing more than to give you (and your brother) everything we can. We are so excited for all the memories we are going to make with you. And yes, mistakes will also be made along the way. Spoiler alert: your Dad and I, we aren't perfect! We are going to make you mad. We are going to lose our temper over silly things. We are going to forget promises made or events. We are going to be late sometimes. We are going to be hard on you because we care about the man you become. We are going to laugh a lot. We are going to teach you to give up your seat for a woman and the elderly even though our society will tell you that's no longer "cool". We are going to push you to be your best and we are going to love you even at your worst. 
So, as we anxiously await you over the next two weeks (22 days MAX) I am going to take the time to cherish these last moments. One day, I'm going to miss having you this close. I'm going to wish I could keep you as safe as I feel I can right now. 
Lucas Asher, we are ready for you!
Always,
Mom
**Affiliated links**